Free Anime Blogger Templates
Do you want to own templates that contain graphics, textures, scenes or styles of cartoon characters? If that's all you are looking for, why don't you check out the list of Free Anime Blogger Templates or anime blogger themes below? All of them are free to download on our system. The blogger anime templates are easy to configure, mobile-friendly, fast loading speed and SEO-friendly, which means your anime blogspot website will easily get the higher rank on the SEPRs without much effort.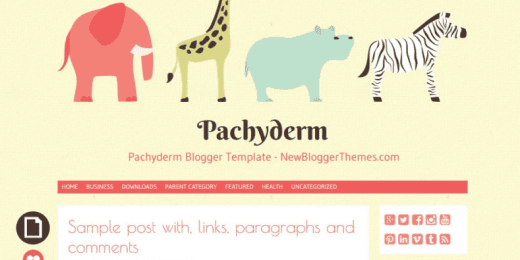 The Free Pachyderm Blogger Template is a professional and reliable blog template tailored for children. Its colors of patel give off a pleasant tone, and its clean and simple design make it a breeze to…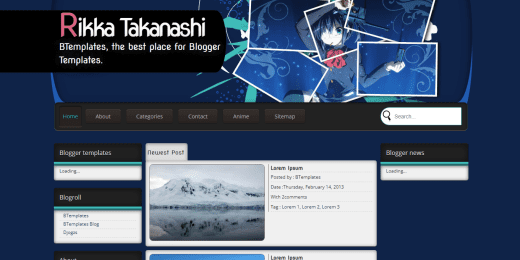 Rikka Takanashi is a delightful Blogger Template with 3 columns. This template is totally free and suitable for animals, kids, and anime areas. By using it, you can apply a drop-down menu to present content…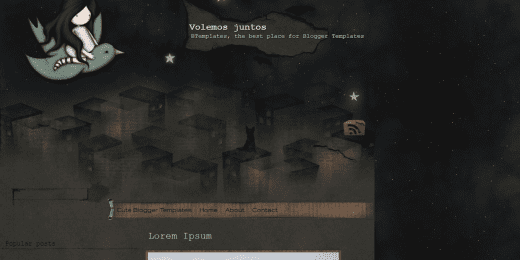 Volemos juntos is a totally free Blogger template that is suitable for blogger to showcase their work in animals, education, fantasy, kids, and so on. This Blogger Template comes with 2 columns and a left…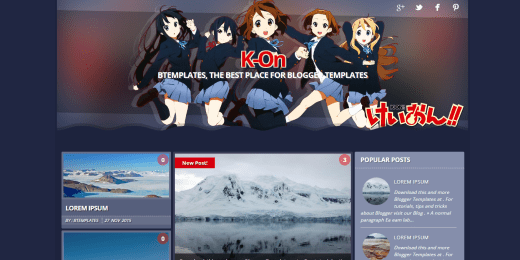 K-On!! is a premium Blogger template used for anime and education. The look and feel of this template comes from the magazine-styled with two columns layout. Besides, with the assistance of it, you are able…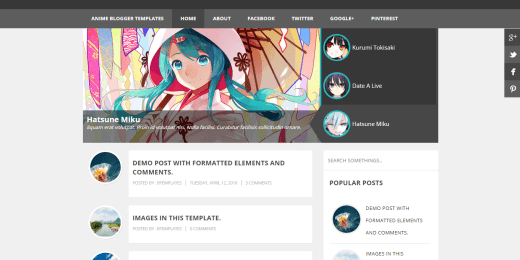 If you are looking for a two-column but SEO-friendly blogger template for several topics such as anime, portfolio, diary, and more, you should use Shiroi. This template design comes with the right sidebar, posts thumbnails,…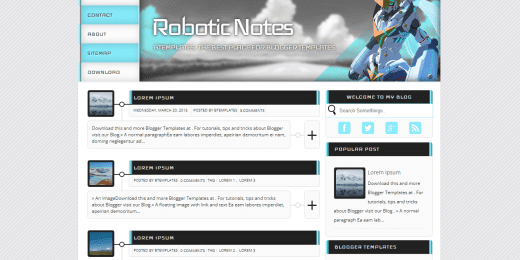 Robotic Notes provides you opportunities to make blogs with 2 columns and rounded corners design about entertainment, games, the internet, and more. This Blogger Template has a drop-down menu, allowing you to capture more customers'…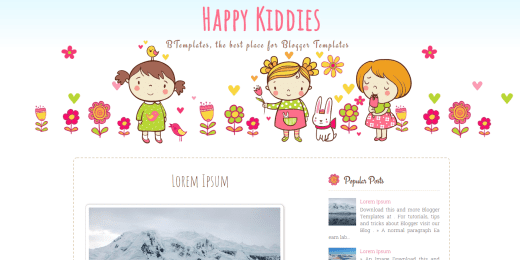 Happy Kiddies consists of numerous exclusive features for blogger templates in terms of anime, love, kids, nature, and so on. It comes with a cute design with 3 columns for you to present content. Plus,…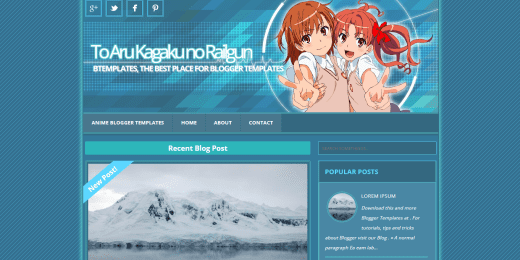 To Aru Kagaku no Railgun has all the essential features for a good blogger template. It comes with 2 columns, social bookmarking icons, and post thumbnails for you to perfect your blog design. Furthermore, this…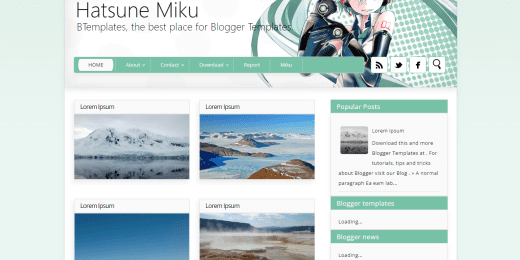 Hatsune Miku is a two-column blogger template that is suitable for anime, kids, and a wide range of entertainment. This template owns the right-sidebar, gallery-styled, and footer columns. Along with that, it also comes with…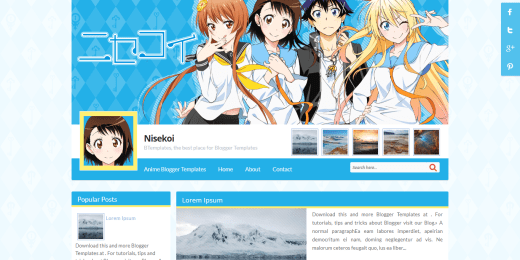 Nisekoi will satisfy all of your demands in terms of building great blogs for anime, fiction, movie, or even diary writings. This template comes with 2 columns layout and magazine and gallery-style for your content…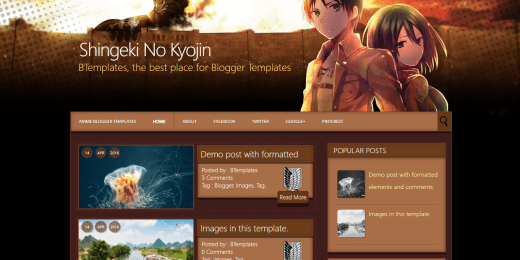 Shingeki No Kyojin comes with a wonderful Blogger template for anime, kids, and fiction with 2 columns layout. Besides, it is also particularly designed for bloggers with various unique features such as the right sidebar,…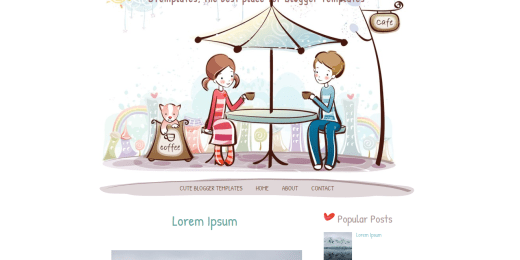 Love Cafe is suitable for blogs of animals, anime, food, kids, love, and other topics. This template provides you chances to create blogs with 2 columns, vintage, and eye-catching design.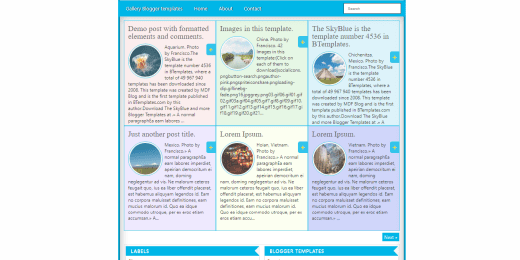 The SkyBlue is an ideal choice for anime, handicrafts, and diary blogs. By using this template, you can take full advantage of its design with 3 columns and other useful features for your blog showcase….
People also search for