Free Books Blogger Templates
Do you love book-related topics? Want to build a website blogger to share your favorite books? Don't miss a lot of wonderful Free Books Blogger Templates here!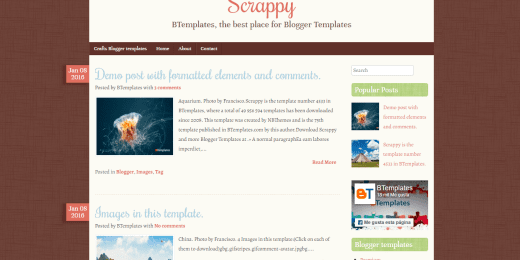 Scrappy is designed with 2 columns in WordPress platforms. This Blogger template is suitable for books, and other areas such as art, crafts, decor, and home. Some remarkable features of this theme are right sidebar…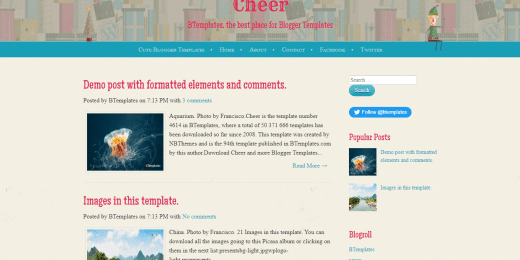 Cheer is designed for books, family, and other topics of blogs. This is also a free Blogger Template, too. By using it, your content will be presented in 2 columns. Along with that, the template…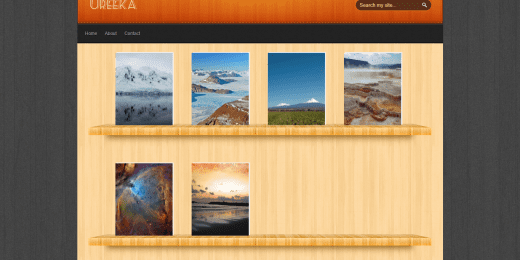 Ureeka is a one-column WordPress Blogger template, suitable for both books and blogs. This template also has the right sidebar and footer columns. On the ground of that, you are free to show off your…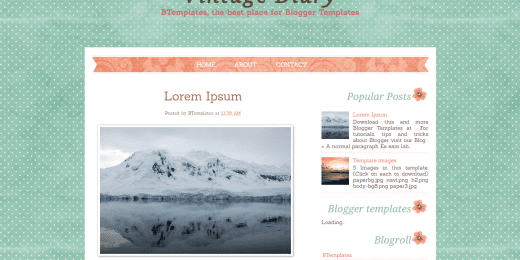 For those looking for a free Blogger Template, Vintage Diary is the best for you. This template is suitable for not only books but also for art, diary, decoration, and diary topic. It has 2…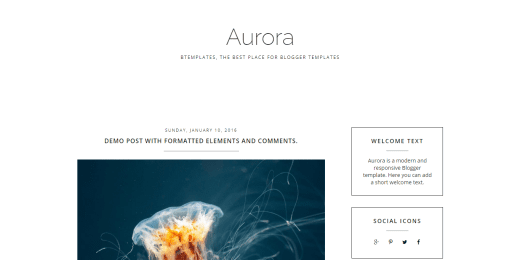 Aurora is a good solution for those working in the fields of books, fashion, beauty, health, photography, and more. This is also a premium template that has 2 columns and footer columns. Besides, it also…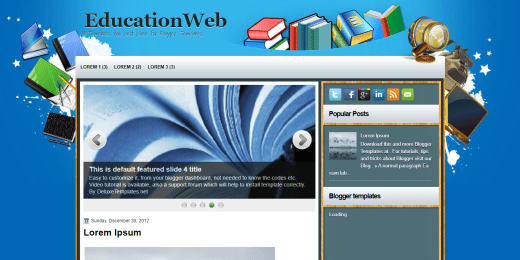 EducationWeb is one of the must-have Blogger Template for books in particular and education or science in general. The layout of this template divide into 2 columns with the right sidebar and footer columns support….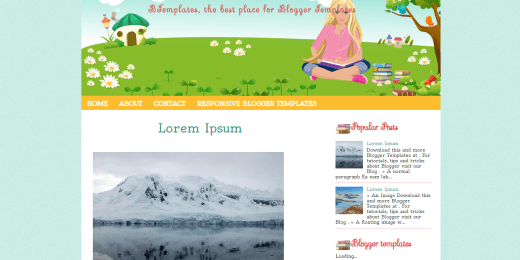 Love Reading possesses 2 columns in its design, so you are able to divide your content into two beautiful sections. This Blogger Template is suitable for some kinds of blogs such as books, art, people,…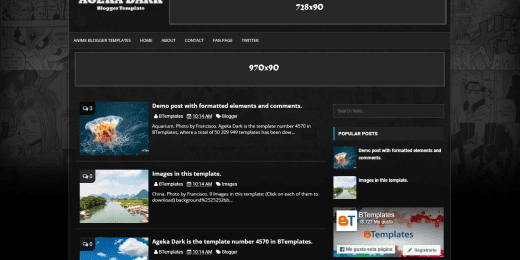 It would be a good idea to use Ageka Dark to develop blogs for books, anime, art, and kids. This template comes with 2 columns and footer columns, so you enable to optimize your blog…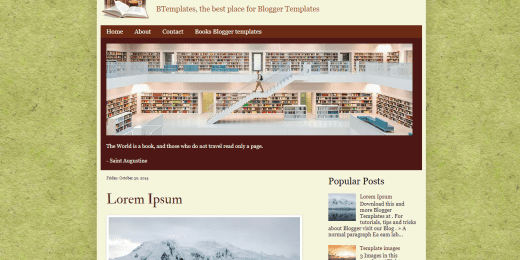 Bookish is tailored for Bloggers to help them present their books, artworks, culture, or education information in an impressive way. This Blogger template supports the right sidebar and background pattern for your content showcase. Along…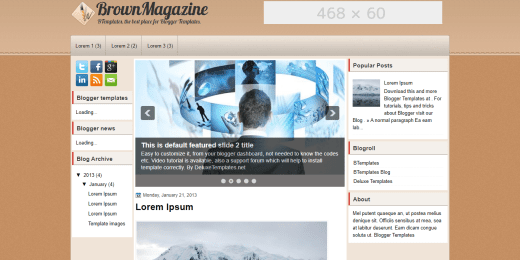 BrownMagazine is well-matched for books and diary blogs. This Blogger template comes with 3 columns, allowing you to show content in an interesting way and draw customers' attention significantly. Also, it provides multiple ads-ready spaces…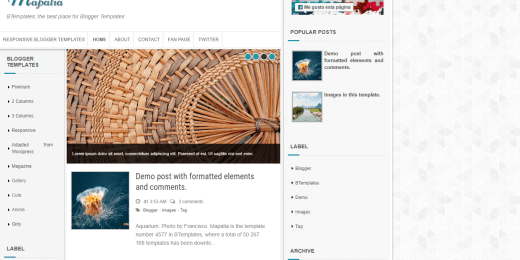 Mapalia is a great and beautiful Blogger template for not only books but also news and culture. This theme comes with 3 columns, so you are able to present your content in an eye-catching and…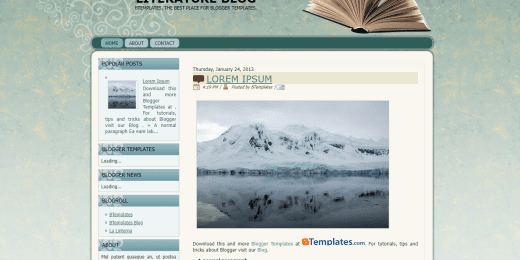 If you are searching for a simple design Blogger Template, we highly recommend Literature Blog for you to develop your blogs about books and art. This grunge template comes with 2 columns and other particular…
People also search for