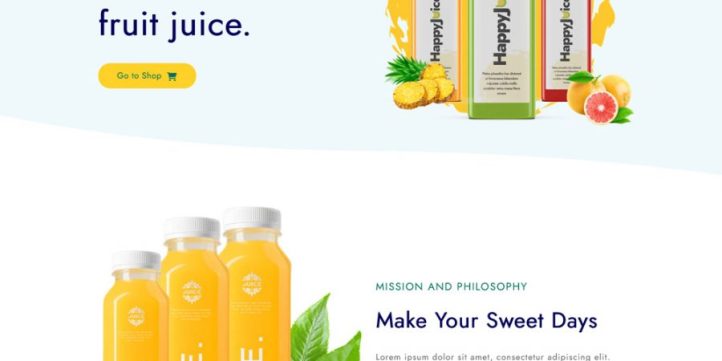 Capture your customers' attention from the moment they land on your site with the modern and eye-catching layout of Juicify. The carefully crafted design elements bring a fresh and vibrant feel, reflecting the essence of your juicery business.
This Shopify template is fully responsive and seamlessly adapts to any device, ensuring a seamless experience for your customers, whether they are browsing from their desktop, tablet, or smartphone. Your content will always look flawless and attractive, no matter the screen size.
Juicify also puts an emphasis on speed and performance, guaranteeing fast loading times and smooth navigation. This allows your customers to quickly find the information they need and place their orders without any frustration.
Beyond its captivating design, Juicify provides you with incredible customization options. You have the freedom to tailor the template to match your brand identity effortlessly. Customize colors, fonts, and layouts with a user-friendly interface, ensuring your website truly represents your unique brand persona.
The template also includes a variety of sections and blocks to showcase your products in the most appealing way. From mouthwatering product galleries to informative blog sections, you can provide your customers with the information they need while enticing them to try your delicious juices and food.
Moreover, Juicify is fully compatible with Shopify's advanced e-commerce functionalities, allowing you to streamline your sales process effortlessly. You can easily set up payment gateways, manage inventory, and track orders, saving you time and effort on the backend.
Whether you're just starting your juice business or looking to revamp your existing website, Juicify Shopify Landing Page Template is the perfect choice. Make a lasting impression on your customers and watch your sales skyrocket with this stunning and versatile template.
Download Juicify now and transform your online juice and food business into a success story.