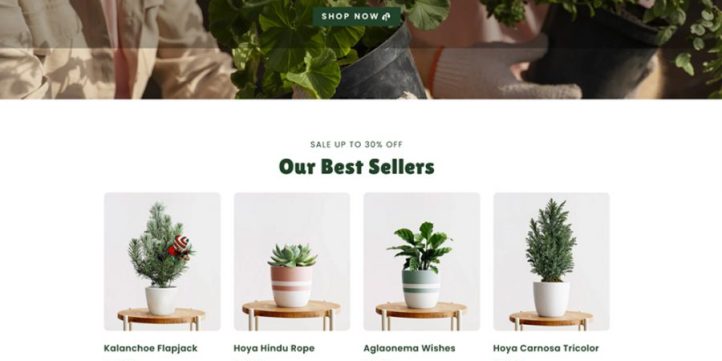 With its clean and modern layout, the Plantify template showcases your plants in the best possible way, allowing visitors to easily browse and purchase their favorite greens. The responsive design ensures a smooth experience across all devices, making it accessible for customers on the go.
To make things even better, the Plantify Shopify Landing Page Template comes with a range of features to enhance your online store. It includes a user-friendly navigation menu, allowing customers to filter plants by type, size, and price. The product pages are designed to provide detailed information, including plant care tips and recommendations for indoor or outdoor placement.
Furthermore, our template allows you to showcase your best-selling plants and highlight any special offers or promotions. With its customizable sections, you have the freedom to add your own branding and unique touch to the template, creating a distinct online presence for your plant business.
But that's not all! The Plantify Shopify Landing Page Template is available as a free download. Yes, you heard it right – you can get this premium template without spending a dime! Simply download and integrate it into your Shopify store, and you'll be ready to start selling plants in no time.
Beautifully designed, fully customizable, and available for free – it's the perfect solution for any plant lover looking to sell their green treasures online.